Robi White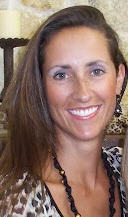 Robi White is the Managing Director and Lead Instructor for Boost My ACT Test Prep Workshops.
Robi was raised in Oklahoma City where she graduated at the top of her class from Putnam City North High School in 1995. After receiving the prestigious President's Scholarship from Trinity University in San Antonio, Texas, she graduated in 3.5 years with honors in her Double Major.
Robi then established a successful career in Pharmaceutical Sales, where she held positions ranging from Account Executive to Training Specialist to District Manager.
Robi's ACT workshop techniques were developed through training under and working with Sherry Howell of Education Motivation in Oklahoma City.  Mrs. Howell has been involved in ACT prep since 1968, during which time she has helped countless students reach their collegiate acceptance and scholarship goals.
Robi is committed to excellent customer service and strives to develop a longer-term relationship beyond the 5-day workshop.  She is fully invested in her ACT students and believes that each one of them can reach their full potential with positive encouragement and self-confidence.
Robi currently lives in Trophy Club. She is happily married and the proud mother of two young boys.
Jeni Michener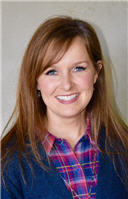 Jeni Michener is a subject instructor for Boost My ACT Test Prep Workshops.
Jeni was raised in Edmond, Oklahoma. She graduated from Abilene Christian University in 1994 with a Bachelor of Business Administration degree in Human Resources Management. Jeni has been teaching high school students full-time since 2011. She teaches math courses ranging from Algebra 1 to Pre-Calculus and loves building relationships with high school students.
Jeni believes an important key to a student's academic success is in building confidence through encouragement.
Jeni, her husband, and their two daughters enjoy living in Trophy Club.